Article in The Turks and Caicos Weekly News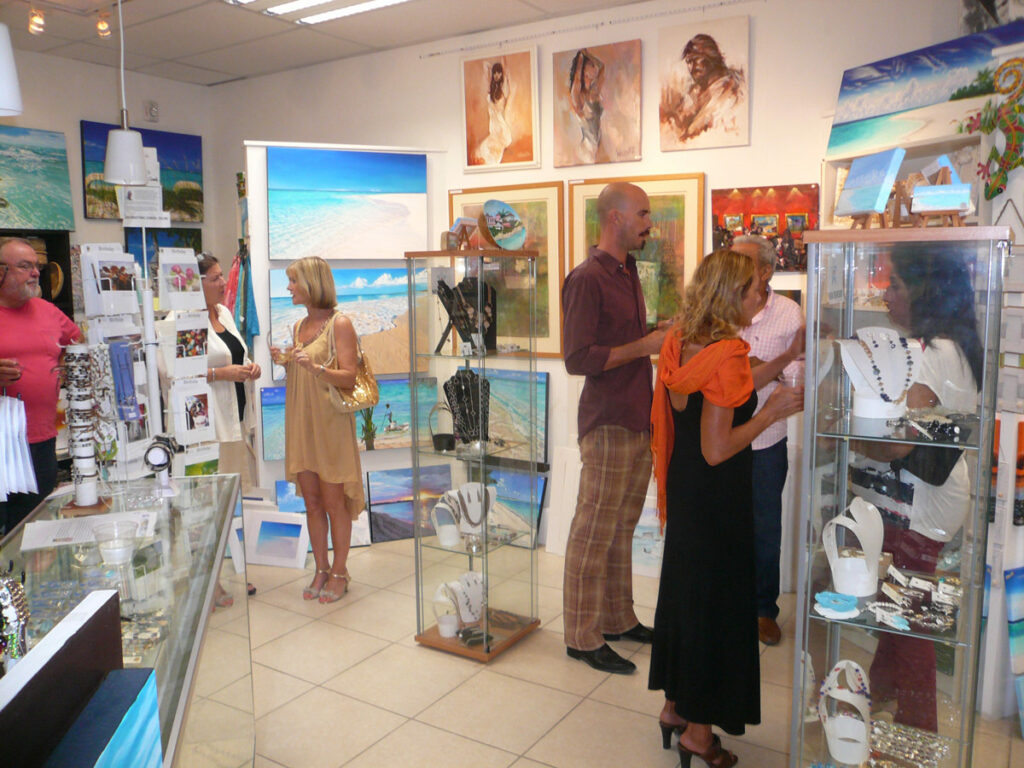 Turks & Caicos Islands, Providenciales
Art lovers in Providenciales on Friday evening ( November 1, 2013 ) enjoyed a night of art, wine and hor d'oeuvres when ArtProvo put on another of its " meet the artist" events.
Featured artist for the night was Liz Zahara who unveiled a number of new pieces typically depicting the tranquility and beauty of the Turks and Caicos Islands.
Commenting on her work during the viewing the Canadian-born artist said she continues to be fascinated and inspired by the beauty, colours and shapes she encounters here inTCI.
"Everything is just so beautiful. It just captures me and I just have to paint so people can see the things I see" Liz enthused.
The artist, who said she has been painting since she was very young, visits the TCI at least three times a year. She said eventually she would love to stay on island. " I am totally in love with it …I come and I never want to go home ."
Mary O'Neill , owner of ArtProvo, expressed her commitment to bringing locally made art and other products to the people of the island. Every so often she features an artist in her shop bringing recognition to their work. She has also committed herself to ensuring visitors can take away a piece of the talent the TCI has to offer.
Located in The Regent Village in Grace Bay, ArtProvo is a treat to the senses. Featured on it's walls are several amazing pieces of artwork, and spread out throughout the store are numerous remarkable pieces of locally made jewelry , craft products, TCI mementos and other pretty knick knacks