2013 Discovery Magazine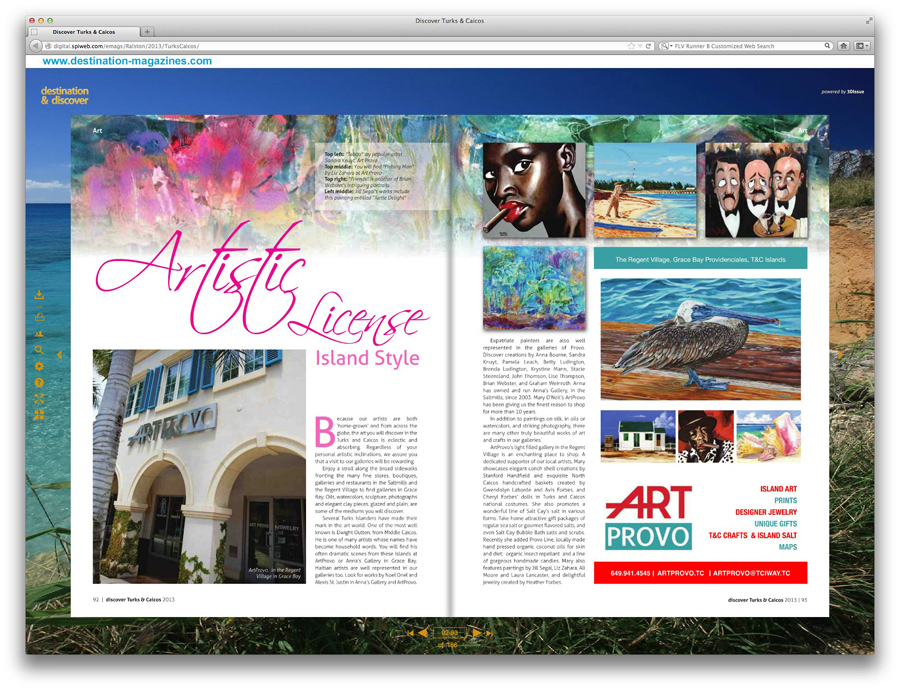 In the newly released 2013 Discovery Magazine, Artprovo, the art gallery in The Turks and Caicos showing a number of my original paintings, was the focus of a lifestyle article entitled "Artistic License – Island Style".
The Discovery Magazine is a great resource if you are traveling to the Caribbean. It has a wealth of information to enrich your experience and help you get the most from your dream destination. They cover it all including accommodations, dining, shopping and things to see and experience. You can go to their website www.destination-magazines.com and read full issues representing each island. The articles are informative and the photographs enticing. Beautiful scenery fills each edition.